KTW Technology: A More Efficient, Sustainable and Profitable Business Through Tech Innovations From Space and Aerospace
Your benefit
Unique features
New technical possibilities
Highest quality and reliability
Long service life
Watch the video
New dosing systems for beverage filling
High-speed dosing of concentrates and flavorings in small and very small quantities
Your benefit
High-speed dosing up to 120,000 UPH
No contamination and leftover of flavors in the filling line
Significant reduction in required cleaning and setup times
Key technology for the expansion of the product portfolio
KTW High-Speed Precision Dosing
Smart usage of compressed air reduces consumption
Reducing energy expenses and CO2-emissions of compressed air at the point of use with the KTW AirFlowSaver
Your benefit
More power (up to +15%) with less compressed air (up to -90%)
Down-sizing of the overall system by optimizing consumption
More economical than blower solutions - with lower investments (less TCO)
Incentivized investment in many countries
KTW AirFlowSaver
Laser welding in high-vacuum
Welding of reactive metals and sensitive components at 10-5mbar for highest quality requirements
Your benefit
Component-friendly welding without undesired impurities
Suitable for sensitive sensors, electronics, reactive metals, etc.
3D seam geometries and multiple operations (parallel, sequential)
Equipment sales and contract manufacturing
KTW Vacuum Laser Welding
Welcome to KTW Technology GmbH!
With our innovative products and technologies, we support our customers on their way to more sustainability, efficiency and performance. In doing so, it is our claim to challenge the limits of what is technically feasible every day.
Ask for our flexible financing model
Our Technologies From Space and Aerospace
Optimize your industrial processes with our Smart Valve, Vacuum Laser Welding, and Magnetron Sputtering technology
Versatile product group of ultrafast-switching, electrically actuated solenoid valves, low-wear, easy to maintain, long-lasting
Metal welding with the highest purity and strength, minimal thermal and mechanical stress
Solutions for more efficiency and sustainability
Innovation is the key to greater sustainability, efficiency and performance. But often its potential is only used to a limited extent.
We have made it our mission to transfer innovations from aerospace to other industries. We develop high-performance technologies and systems for a wide range of applications. The unique capabilities of these technologies enable completely new solutions and the surpassing of existing performance limits.
The sustainable use of natural resources is at the heart of everything we do. Our developments help, among other things, to minimize the energy consumption of compressed air applications, to make hydrogen usable as an energy carrier in combustion engines, to reduce the pollutant emissions of large diesel engines or to increase the power density of electric hybrid drives.
We use innovations from space and aerospace technology to significantly increase efficiency and sustainability in industrial processes and applications across a wide range of sectors. Our products help reduce emissions, pesticides, and waste. They save energy and improve the efficiency of green technology. From the automotive and aerospace sector to applications in manufacturing, the medical, food, and beverage industry and beyond – KTW Technology's innovations bring positive disruption to a wide scope of industrial areas. 
Let us support you in becoming more profitable while making an important contribution to environmental protection and sustainability. Sprechen Sie uns an!
Image Video of KTW Technology
We are a team of engineers, technicians and business people with many years of professional experience in a wide range of industrial companies and research institutions in the national and international environment.
Last but not least, it is this personal experience and knowledge that helps us identify relevant problems and develop solutions that meet requirements. But above all, it helps us to understand the challenges and special features of our customers and to jointly develop custom-fit solutions.
Mature Technologies
to Optimize Your Industrial Applications
At the heart of everything we do is the optimization of industrial processes and the responsible use of natural resources. The following technologies allow us to help you move towards these goals:
KTW Smart Valve Technology
Our extremely fast-switching, precise, and highly durable solenoid valve system. Originally developed by the German Aerospace Center for the Rosetta mission, it was brought to market maturity by KTW Technology. The valves are suitable for almost any type of media and offer an abundance of dosing options and pressure ranges thanks to a sensible choice of valve sizes. The system finds utilization in many areas of manufacturing from drying and cleaning over cooling and aerating to filling, dosing, mixing, and more. For a real-life example, consider our high-speed precision dosing system..
KTW High-Vacuum Laser Welding
A new generation of advanced laser welders characterized by reduced energy consumption and low material stress at high precision and repeatability. Operating in a vacuum, the technology offers unparalleled weld purity and homogeneity, resulting in reduced pore formation and risk of cracking. It offers a durability close to the base material and works for a wide range of substances including refractory and oxygen affine metals. KTW High-Vacuum Laser Welding is also precise enough for manufacturing electronics and sensors, comes with low investment and operating costs, and is ideal for many industrial applications.
A one-of-a-kind process for coating base materials with titanium and other high-strength metals. It allows us to create just-as-needed lightweight components that are stress, temperature, and corrosion resistant. When using titanium, they also benefit from the metal's great biocompatibility, for example, for the production of orthopedic implants. We also use the technology for our Titan Matrix Composite materials..
- Innovations by KTW Technology in Action -
As examples for how these tech innovations can be applied, KTW Technology has developed a number of ready-to-market products. These serve both as proof of concept for the KTW Smart Valve Technology and Magnetron Sputtering as well as autonomous commercial offers. Like the rest of what we do, our products make our client's industrial processes better, more economical, sustainable, and - ultimately - more profitable.
Our in-house valve solution reduces compressed air use by 50-95%, significantly minimizing the energy needs of almost all compressed air applications. The Air Flow Saver focuses on pulses over continuous flow and its modular makeup and wide range of configuration options make it adaptable to almost any industrial requirements and operating environment. The air flow can be pre-configured or event/sensor-controlled. Like all Smart Valve applications, the Air Flow Saver possesses high durability and low need for maintenance.
KTW High-Speed Precision Dosing System
A fast, flexible, and reliable liquid-dosing system that offers dosing sizes from 0.01ml to several liters. It can administer up to 3,000 doses per minute and is suitable for almost all open containers as well as most particle-free liquids. A food-grade version for administering flavoring and other substances (e.g. probiotics, vitamins, etc.) into beverages and liquid food is also available.The system's modular configuration allows for quick setup and changeover, making it ideal for small-batch production. It supports pre-set or event-controlled dosing, is rust and temperature resistant, and highly scalable. Coupled with its low investment costs, it's the ideal candidate to increase efficiency across your entire operation or plant.
Welding of all common, reactive and refractory metals at the highest quality level
We develop special solutions for our customers on the basis of Smart Valve technology
KTW Titan Matrix Composite (TMC)
Lightweight, titanium-based composite material created via KTW-Magnetron-Sputtern Its mix of SiC fibers in a metal matrix provides high tensile strength and stiffness while greatly reducing the weight requirements of the components (50% weight reduction compared to high-alloy steel of the same size). TMC components are suitable for high temperatures (up to 600°C) and adaptable to many kinds of shapes making them applicable for various industries and processes. The lightweight material already finds use in Toyota Formula F1 racing cars but is also an ideal candidate for the aerospace industry and medical applications like orthopedic hip implants.
Here's what our clients and customers have to say about us:
"We valued a very exciting Tech. Startup KTW Technology  – TOP technology, super interesting market approach, IP/IPR + focus on sustainability (17SDG's)."
   Philipp Hammans, Dennemeyer Consulting
"KTW Technology GmbH benefits from an international megatrend. Therefore, the time for marketing seems to us to be well chosen on average. The market for the use of KTW Technology GmbH exists and is mature.  The company can be optimally launched on the market at this time. The timing  is exceptionally good. KTW Technology GmbH occupies a topic that is extraordinarily  can be marketed in a pleasant way. The business idea is fully in line with the trend and we see a variety attractive partnerships, which the company can use to present itself to the outside world and can increase visibility."
   Unity Based Valuation of capacura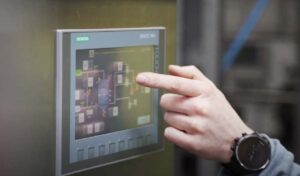 The result of the 2nd generation high-speed dosing system from KTW Technology GmbH is an unrivaled, innovative dosing system with high application flexibility that meets
Read More »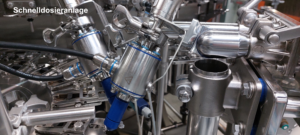 Das Ergebnis der 2. Generation der Schnelldosieranlage der KTW Technology GmbH ist eine konkurrenzlose, innovative Dosieranlage mit hoher Einsatzflexibilität, die den heutigen Herausforderungen der Getränkeindustrie
Read More »

Do you know the valves with the biggest impact ever? The SmartValve from KTW Technology GmbH ist standing for saving energy and emissions, reducing maintenance and down
Read More »
Do you have a question or comment?
Leave us a short message here and we will contact you immediately!