KTW Smart Valve Technology:
Fast-Switching, Precise, and Highly Durable Solenoid Control Valves
Space technology for your business! Our versatile valve system works for virtually all valve-related applications. Reduce valve changeover, increase productivity, and save energy at the same time.
An Intelligent Solenoid Control Valve System Ready for Anything
"Smart" stands for "clever" and " inventive" - an apt paraphrase of this innovative valve technology. With " inventive" solutions, the design clearly differs from conventional valve types. The basis, for the special capabilities and properties of the KTW Smart Valves!
The technology behind KTW Smart Valves was originally developed by the German Aerospace Center for the Rosetta spacecraft. Created for exceptional demands on durability and performance under the most adverse of conditions, it has been brought to market maturity by KTW Technology.
KTW Smart Valves address the main problem of the current valve market: low durability and high turnover, resulting in a low cost-benefit ratio. In contrast, KTW Smart Valves offer quality, precision, reliability, and durability, making them suitable for almost any application.
Our solenoid control valves can handle most types of media (corrosive and non-corrosive) and a wide range of temperatures. What's more, they offer an abundance of dosing options and pressure ranges thanks to a sensible choice of valve sizes. As a consequence, the system finds utilization in many areas of manufacturing: from drying and cleaning over cooling and aerating to filling, dosing, mixing, and beyond.
In short, if KTW Smart Valves suffice the requirements of space tech, they can more than likely handle whatever demands you have.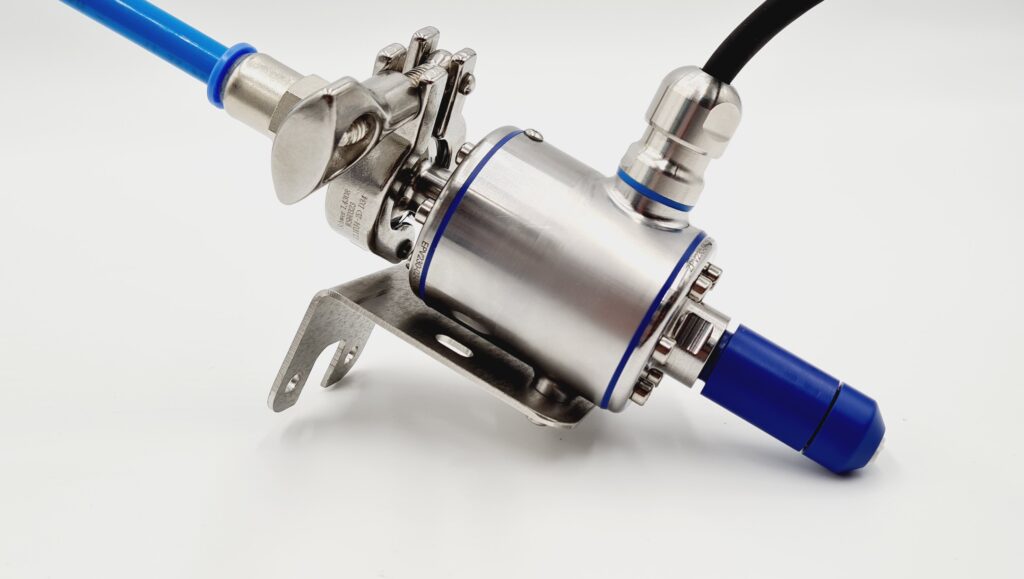 Benefits of KTW Electromagnetic Valves
High Durability and Longevity
KTW solenoid valves are made from stainless steel and contain few moving parts. As a result, they experience low wear and tear, have reduced need for maintenance, and offer a service life in excess of five billion switching cycles. In addition, the easy-to-service design allows simple assembly and disassembly of all components while the wearing parts (mostly the ball and valve seat) are easy to replace. In short, the last thing you have to worry about is a valve giving out on you.
Versatility and Adaptability
The magnetic valves are able to handle liquid and gaseous media including aggressive/corrosive substances. They are suitable for a wide range of temperatures, from -200°C to +400°C and can accommodate pressure ranges between 0.5 bar and 1,000 bar (depending on valve configuration). Furthermore, the valves offer large dosing options: from 0,1ml/min to 10l/min with virtually limitless possibilities for dosing modulation via pulsing. Finally, the four size classes make the valves suitable for almost any application.
The solenoid control valve system possesses high repetition accuracy. At constant pressure differential and a homogeneous medium, the quantity and volume accuracy is above 99% (shot-to-shot), making the technology perfect as dosing valves. This is further underscored by the flow-optimized design that enables fast opening and closing times as well as high flow rates even at the shortest intervals.
Extremely Fast Response Times
The optimized construction allows for high switching speeds via modulation of a magnetic field. Depending on medium, pressure, and valve size, frequencies of up to 3,000hz are possible. The minimum pulse length of KTW Smart Valves is 0.1ms with a response time of under 1ms and a cycle time of approximately 1.5ms to 2ms, depending on size class.
The KTW solenoid control valves focus on operating with strong pulses over continuous flow. This results in increased performance while consuming less energy and less of the medium in use. Especially in compressed-air applications, the valve system offers huge saving potentials as seen in KTW AirFlowSaver In addition, their default position under pressure is off/closed, which prevents accidental loss.
The KTW SmartValve series offers a unique range of features:
One valve - many applications
Switches gaseous and liquid media; made of stainless steel; suitable for aggressive media; no corrosion; wide temperature range (-200°C to +400°C)
Large flow rate range
Four size classes; almost any flow rate can be set via pulsing; limited by nominal diameter (DN)
High repeatability
At constant pressure difference and homogeneous medium; quantity and volume accuracy > 99% (shot-to-shot)
High speed
Minimum pulse length = 0.1 ms; response time < 1 ms and cycle time = approx. 1.5 - 2ms; varies between size classes
Large pressure area
Pressure differences between 0.5 bar and 1,000 bar can be realised by adapting the valve configuration
High switching frequencies
Up to 3,000 Hz. depending on medium, pressure and valve size
Long service life
Service life > 5 billion switching cycles; maintenance-friendly design; hardly any wear; quick replacement of the few wearing parts (ball, valve seat); wear does not lead to valve failure.
Simple design - convincing performance
The design of

KTW Smart Valve

 Series is simple, but it forms the basis for the extraordinary capabilities of the valves
Few moving parts and no reset elements are the basis for short reaction times and low wear and tear
Deflection of the ball from the seat by modulation of the magnetic field enables high switching speeds and frequencies
Flow-optimised design enables fast opening/closing of the valve as well as high flow already at lowest opening times
Easy to maintain design due to simple assembly and disassembly of all components
Innerhalb der verfügbaren Ventilgrößen ermöglicht die Variation wesentlicher Ventildimensionen eine Anpassung an unterschiedlichste Einsatzbedingungen. Die verschiedenen Ventilgrößen sind in jeweils vier Ventilklassen verfügbar:
gaseous media

liquid media

liquid food

Applications with high pressure difference
Areas of Application for KTW Smart Valves
KTW Smart Valves come with four different valve classes: for gaseous media, liquid media, liquid food, and applications with high pressure differential. The range of available valve sizes and variability of valve dimensions makes the solenoid valve system suitable for a variety of applications and conditions.
Blowing Off / Rinsing / Cleaning / Drying / Atmosphere Regulation
KTW Smart Valves can serve several purposes as solenoid air control or gas valves, including:
Drying and aerating surfaces
Cleaning and cooling surfaces (via air, water, emulsion)
Washing parts (e.g bottles)
Temperature and pressure control, e.g. precise atmosphere replacement
Dosing / Filling / Mixing
The valves are also perfect for fluid applications, including at high temperatures. Here, KTW Smart Valves can take on the following functions:
Filling/bottling of liquid media
High-speed dosing (small and very small volumes)
Fine dosing (such as for pharmacological applications)
Dosing of special media (adhesives, surface treatment, pesticides, carbonic acid, nitrogen, aggressive media, PU foam, and more)
In-process dosing for chemical processes
As dosing valves for beverage dosing, such as in our High-Speed Precision Dosing System
Another application is to serve as valve solutions for the automation of industrial processes like:
Adjusting, modulating, and sorting parts
Accelerating and conveying components
Hydraulics/pneumatics
Injection / Safety Technology
In addition, the valves are usable in injection systems of different kinds:
Water injection for improving engine efficiency
Injection of hydrogen or natural gas in gas combustion engines
Brake system optimization (ABS)
Position compensation systems
Driving stability/safety systems
Specialized Valve Solutions
Besides the applications mentioned above, KTW Technologies also manufactures valve solutions targeted at specialized purposes. These include:
Cryo valve – Suitable for media at ultra low temperatures up to -200°C.
High-Temperature Valve – Able to handle media temperatures to a maximum of 300°C.
Micro-Dosing Valve – For minimal dosing volumes, e.g. in the pharmaceutical industry.
High-Pressure Valve – Aimed at applications with high pressure differential. Able to withstand differences up to 1,000bar.
Bi-Directional Valve – Able to control media flow in both directions.
The Heart of the KTW Solenoid Control Valve System: The Controller Unit
KTW Smart Valves consist of the valve plus its controller unit. Combined, they form the core of the solenoid valve system.
The controller contains a high-speed control logic that guarantees performance-optimized current management virtually in real time. It allows for the valve to either operate at pre-configured intervals or be event-triggered in combination with a sensor. Paired with the sensor's short processing time, it offers great flexibility, precision, and a high level of control.
Consequently, the valve system allows for creating completely new applications or significantly improving upon existing systems.
H-Bridge topology allows independent control of max. 2 valves
Processing of max. 2 trigger signals (5-24V) in near real time (<1ms)
Operating voltage of 48V with current control of 2x 12A (max.)
MosFET technology for output power of 2x 500W (max.)
Energy-saving operation, low power consumption
32-bit microcontroller for customisable valve parameterisation

Robust industrial design in 22.5 mm housing (DIN rail)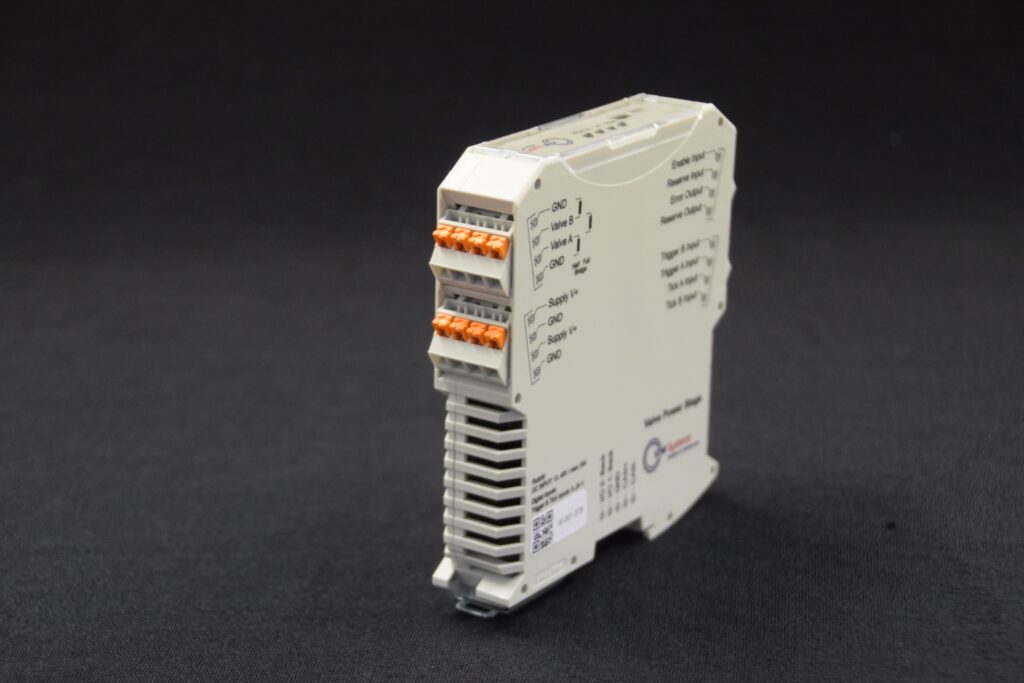 Switching behaviour of the valve
Three operating modes are available for defining the switching behaviour of a KTW SmartValves :
Opens and closes with trigger signal

Definition of pulse length by length of event

One pulse per event
Opens on trigger signal
Pulse has defined duration
One pulse per event
Rising or falling edge 
Opens on trigger signal
Sequence of pulses with defined duration and spacing.
Pulsing stops with the end of the event
The KTW SmartValve technology forms the functional core of holistic system solutions, such as:

Do you know the valves with the biggest impact ever? The SmartValve from KTW Technology GmbH ist standing for saving energy and emissions, reducing maintenance and down
Mehr lesen »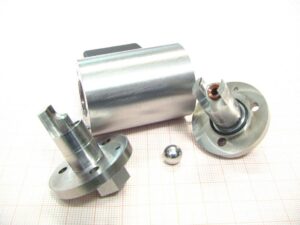 Zur Innovation Night Aachen hatte die EurA AG geladen. Im Rahmen der Veranstaltung wurde ein Einblick in Potenziale und Anwendungsfelder von #Wasserstofftechnologien, den Austausch mit der #Raumfahrt(Technologietransfer)
Mehr lesen »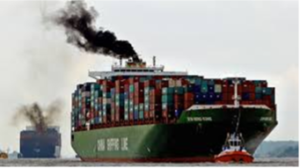 "Die 15 größten Seeschiffe der Welt stoßen jährlich mehr schädliche Schwefeloxide aus als alle 760 Millionen Autos weltweit!" So ein Zitat von Dietmar Oeliger, Leiter
Mehr lesen »
Do you have any questions? Are you interested in our valve technology?
Leave us your name and telephone number. We will get back to you as soon as possible.